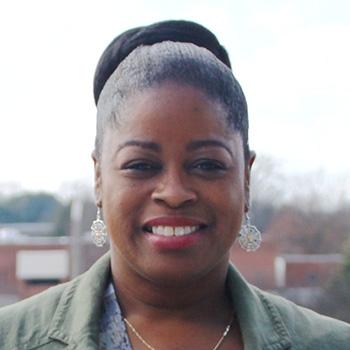 It is our pleasure to announce that Jamie White-Jones began a new role as Program and Operations Manager for High-Impact Learning Initiatives (HILI), effective January 17.
 
Jamie has over 18 years of professional experience at Georgia Tech, a number of those being with OUE. In her new position, Jamie will be charged with overseeing the operations of department programming including undergraduate research, student innovation, transition seminars (GT1000/2000), learning communities and work-based learning. She will also be responsible for event logistics, and collaborating with campus partners (both internal and external) to aid program support.
 
Before joining HILI, Jamie served as an Administrative Professional Senior for Strategic Initiatives & Operations. She also worked for several years with the Center for Serve-Learn-Sustain, where she was responsible for processing Workday requisitions, purchasing, managing community partner logistics, and calendar coordination for meetings and event management.
 
In 2018, Georgia Tech's Institute of Diversity selected Jamie as a new face of inclusive excellence for teaching an SLS-affiliated section of GT 1000 titled "Equitable & Sustainable Development." She was awarded the GT Spirit Award in 2021 for demonstrating professionalism, character, and service excellence to create a significant, positive influence in the workplace. She earned a Bachelor's degree in Communications, a Master's degree in Humanities from Grambling State University, and a Master's of Education in Advanced Studies from the American College of Education.
 
Please join me in congratulating Jamie on her new role as Program and Operations Manager for High-Impact Learning Initiatives. I am very excited to continue working with her.