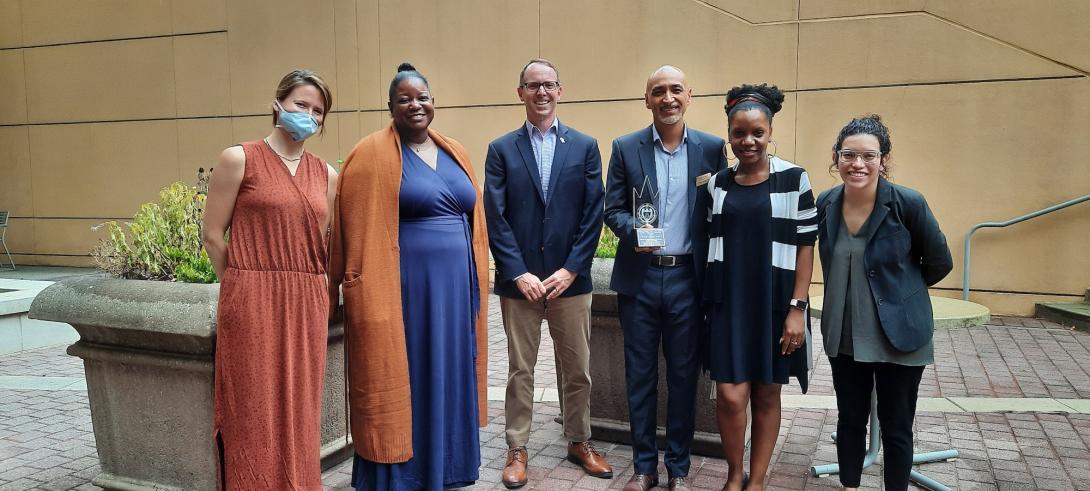 The OUE Equity Collective was one of four recipients of the 2021 Georgia Tech Diversity Champion Awards—for the "campus unit" category—at the 13th Annual Diversity Symposium. The 2021 Diversity Champion Awards recognizes campus community members who have been engaged in and/or have advanced activities that address systemic racism domestically and abroad. 
Diversity and inclusion are important to the campus community for a number of reasons," said Christina Wan, Assistant Director for Summer & Special Session Initiatives and co-recipient of the award. "Personally, for us, it's so that we can be a better team and provide better services to our students. We can continue to learn and continue to push for equity and do the work that needs to be done.
The 13th annual Georgia Tech Diversity Symposium, The Globalization of Anti-Racism Activism, featured Ibram X. Kendi, historian and award-winning author of How to Be An Antiracist. The event also included panel discussions with Tech faculty, staff, students, and alumni on the topics of local, national, and international anti-racism movements. The day will conclude as we recognize this year's Diversity Champion Awards and Faces of Inclusive Excellence honorees. 
Dr. Steven P. Girardot, Vice Provost for Undergraduate Education (Interim) and co-recipient of the award had a lot to say about the Collective. "This self-organized, passionate group of OUE staff joined in a common cause in Summer 2020 to advance DEI and anti-racism within OUE and across the Institute. The Collective, through its shared leadership model, has been our most effective engine for achieving impact in OUE," Girardot said. "I am extremely appreciative of the hard work, passion, commitment, and dedication this group has shown over the past year, and I look forward to supporting this work as we move forward."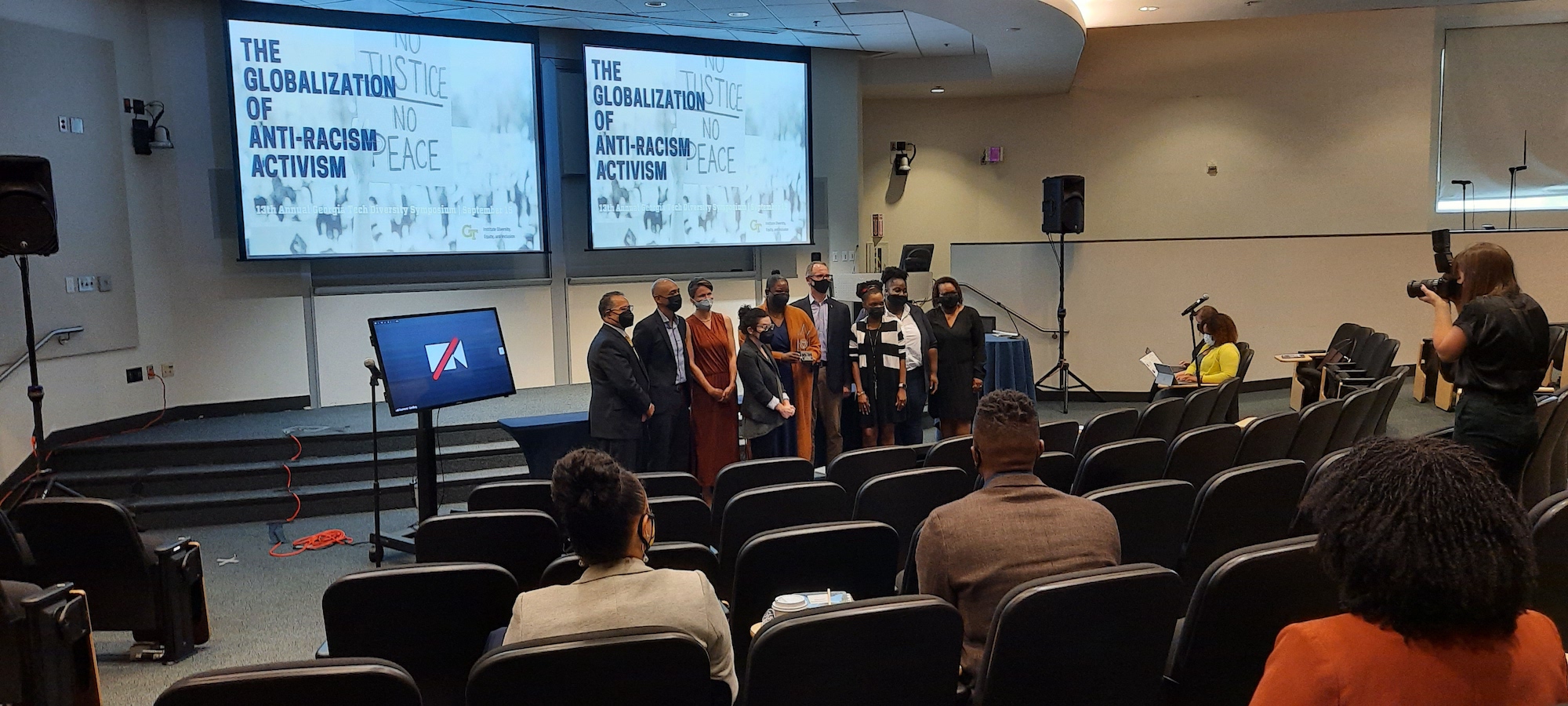 The Collective has done significant work to advance OUE's DEI efforts over the past year:
Prioritize DEI in hiring practices
Technology of Participation Training with Seva Gandhi (which 18 OUE staff members completed)
Equity Audit Survey in Spring '21 (with a ~64% response rate) that formed the basis of OUE's town hall discussions
Planning for DEI content in GT1000
"These recognitions and accomplishments are just the starting point, and our work will continue," Girardot continued. "I am constantly reminded that I am very privileged to work with such outstanding colleagues who care so deeply about making our world a better place for everyone."
---
To learn more about the OUE collective, check out their website at oue.gatech.edu/oue-equity-collective