Since its launch, SLS has focused on sustainability as a system — comprising the three prongs of environment, economy, and equity — and especially on the third prong, equity, or more broadly, social sustainability.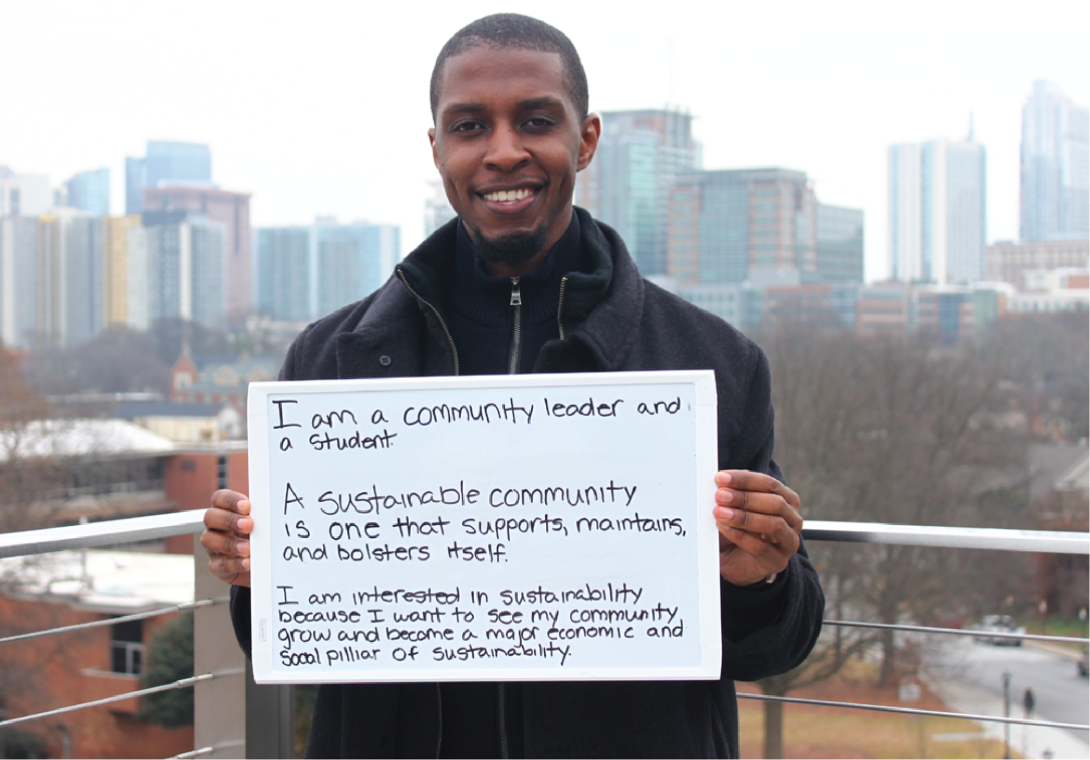 Beginning in 2015, Georgia Tech engaged in a five-year process to implement its Quality Enhancement Plan (QEP), "Serve-Learn-Sustain," commonly referred to as SLS. Approved by the Southern Association of Colleges and Schools, Georgia Tech's accrediting agency, SLS represents a concentrated effort to put Georgia Tech's motto of Progress and Service more fully into action by integrating it into undergraduate education. 
With nearly $7 million in funding, the plan aimed to "equip students with the knowledge and capabilities to effectively address sustainability challenges and interrelated community-level societal needs in their professions and their civic lives." Its primary mechanism was integrating experiential, community-based partnerships on sustainability into the undergraduate curriculum. The program's ultimate intention was to help students understand how they can use their disciplinary expertise to make a positive difference in the world, especially in their own backyard. Through SLS courses and programs, students integrate sustainability and community engagement into their academic pathways and careers, rather than seeing community work as something they must relegate to their free time. 
Since its launch, SLS has focused on sustainability as a system — comprising the three prongs of environment, economy, and equity — and especially on the third prong, equity, or more broadly, social sustainability. The world has changed significantly — and we now find ourselves in the midst of what is often referred to as two pandemics: Covid-19 (which is new) and racial injustice (which has been ongoing).
We feel as if SLS was created to educate students precisely about this moment in history," said Jennifer Hirsch, director of Serve-Learn-Sustain. "Over the past five years, SLS has been successful in establishing a strong foundation for steering our teaching and our research toward systems thinking as a foundational component to creating sustainable communities and an equitable world in which people thrive within healthy natural systems and a resilient economy.
SLS has engaged students both broadly and deeply. In 2020, 33% of students enrolled in SLS-affiliated courses, taught by more than 100 faculty members across all six colleges. Since 2019, SLS has partnered with the School of City and Regional Planning on the Sustainable Cities Minor, the most multidisciplinary minor on campus, comprising 68 courses across 12 schools and all six colleges. Students who participate in SLS courses, events, and programs are vocal in their appreciation of the QEP. "I wanted to say thank you and reiterate just how pivotal SLS ended up being for me at Tech (and now beyond)," Yonatan Weinberg, a 2020 Georgia Tech HTS graduate, said. "My fondest memories were being introduced to so many speakers and professors working on the things I was passionate about. The community leaders and professors I met supported my Grand Challenges project, inspired that birdhouse class I organized, and connected me to my current job at Gene Kansas' Constellations' Podcast Studio. SLS ended up happening at the perfect time for me. This was exactly what I wanted from Tech, and in reality, was more than I could hope for from a college experience." 
Overall, as the QEP, SLS has successfully laid the groundwork for the Institute to amplify impact through its teaching, research, operations, and partnerships, by linking big ideas to concrete action.
The timing to transition from QEP to institutionalization could not be better," said Colin Potts, Vice Provost for Undergraduate Education. "The new mission statement for GT – 'We develop leaders who advance technology and improve the human condition' – affirms our responsibility, as a public university, to serve the public, and Tech's new strategic plan will identify sustainability, service-learning, and community partnerships as key mechanisms for action.
Next week, Serve-Learn-Sustain will share a few specific stories about their impact and give students an opportunity to share how SLS has affected them and how they envision its future at Georgia Tech. You can find future stories and more by signing up for the SLS newsletter, reading the SLS blog, or following them on social media.