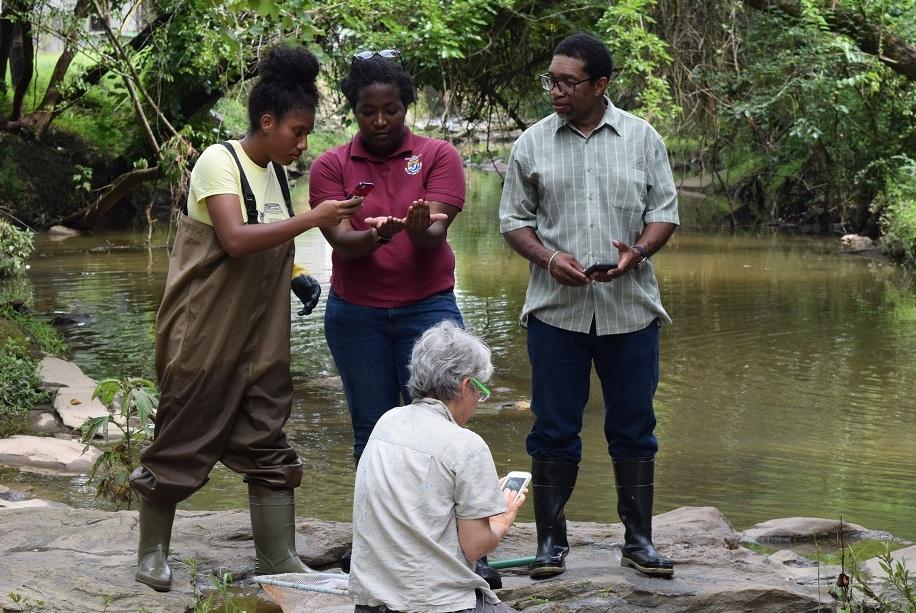 The Center for Serve-Learn-Sustain (SLS) began its summer internship program in 2018 with 17 students and 15 hosts participating. This year, the program has grown to include 27 interns, placed with 23 hosts that are a mix of government, non-profit, and community partners. There are also an additional 5 students participating in the seminar portion of the internship program—they found other internships themselves—and are doing that to fulfill a requirement for SLS's "Innovating for Social Impact" program.
The SLS internship program is offered every summer and is an opportunity for students looking to gain real-world experience related to sustainability and community engagement. Summer interns will earn internship course audit credit and can choose between a part-time or full-time internship. The program lasts 12-weeks (mid-May to mid-August) and students also have the opportunity to explore part-time internships for the fall or spring semesters.
I am working with the US EPA addressing air quality conditions in Southwest Atlanta. I am interested in this project because it ties together environmental concerns and public health" said Samantha LaRose, one of the 2019 interns. "SLS made this opportunity possible for me and is the reason I can take part in such exciting work!
Students participating in the SLS Internship must also enroll in an internship seminar with SLS Director Jennifer Hirsch; the seminar meets one evening every other week for two hours. The seminar introduces students to theories of grassroots sustainability innovation and provides students with an opportunity to reflect on their internship experiences.
"I can say without a doubt that my two-and-a-half months working with Odetta for the TransFormation Alliance last summer was (pun intended) transformative" Michael Bryan II, a third-year International Affaris major and 2019 summer intern said. "Having an opportunity to work in this space allowed me to truly realize my interests and what I want to focus on in my career. With such a mash-up for my major, I always get the question of what I actually plan to do post-graduation, and for a time I was asking myself the same question."
SLS Summer Interns receive a Living Stipend of $2500 for a part-time internship and $5000 for a full-time internship, paid in two increments over the summer. Because SLS internships provide course audit credit for our students, the internship is considered unpaid (i.e. interns will not receive a salary).
Click here for more information about the SLS internship program.