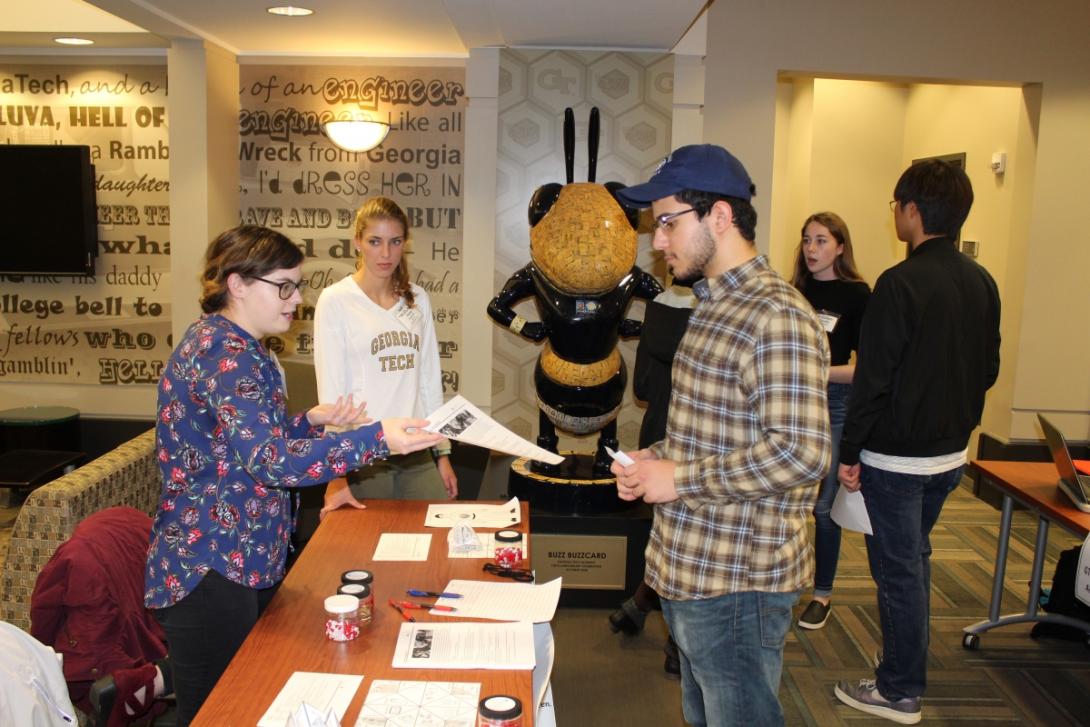 In January, Georgia Tech's Pre-Health students kicked off the semester by networking with folks who have been there—alumni who turned their GT degree into careers in medicine, dentistry, respiratory therapy, healthcare IT, healthcare administration, and other related fields. GT alumnus Dr. Gerald Staton shared Pre-Health Advising's invitation with his vast network of area professionals, fourteen of whom came out for the event.
The 90-minute networking session was set up in a "speed-dating" format, in which small groups of 6-7 students met at a table with one or two professionals to ask questions about their field; after 20 minutes, the students were invited to change tables. In all, the students spoke with at least four professionals from different fields. After the networking, all the participants were invited to enjoy refreshments and continue the conversation as they browsed a resource fair with volunteer opportunities, student organizations, and campus offices.
Many of the 69 students who attended expressed their appreciation in person and in a post-event survey. One student commented, "The event was very well organized and unique in its approach. It had value for pre-health students at every level of their undergraduate career." And another said, "I thought it was really helpful to be able to ask the professionals questions in a casual, comfortable environment."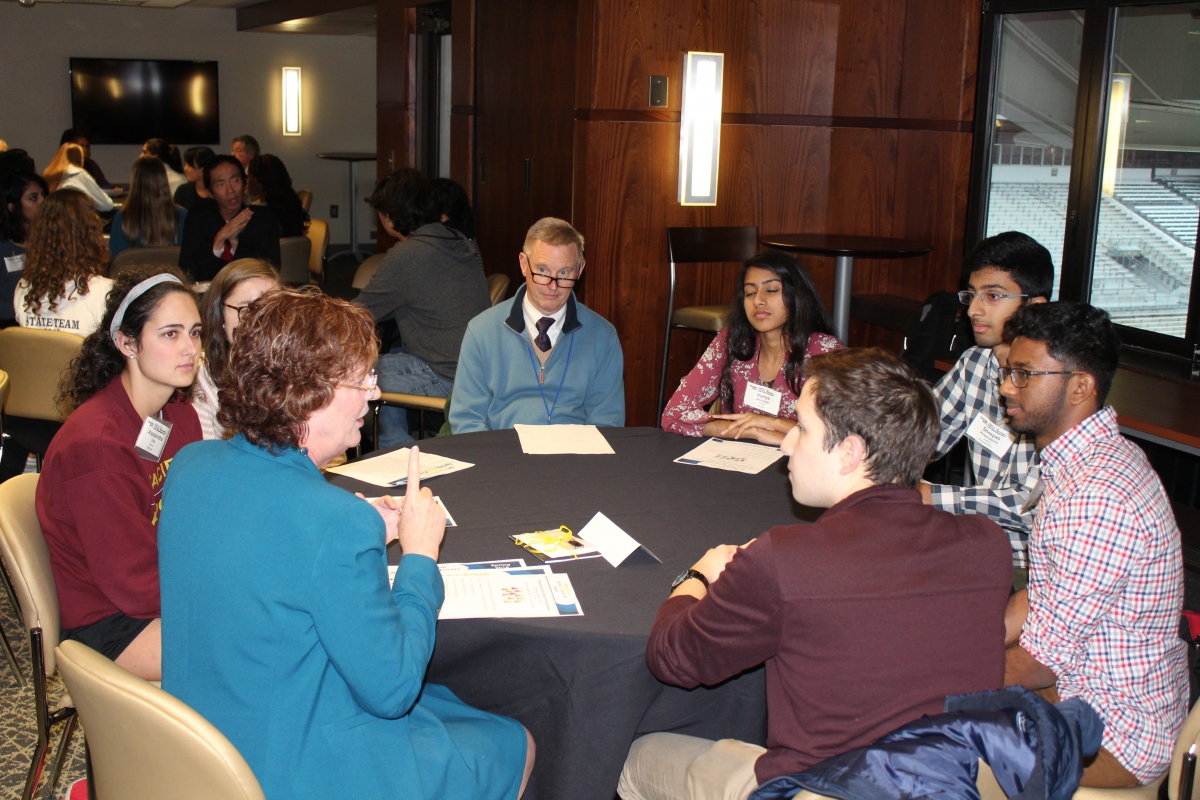 The professionals seemed to enjoy their experience, too. One OB/GYN commented that, even though it had been rough day and the traffic on the way to campus was terrible, she was really glad to have attended. Another doctor said in the post-event survey, "this was an excellent experience for me; I was so impressed with the students, their maturity and the level of questions they asked."
Pre-Health Advising plans to expand the partnership with Dr. Staton and his colleagues for other events in the future. Francisco Castelan, Pre-Health Advising Manager, said, "Our goal of creating a pre-health community is strongly connected to strengthening and developing our partnerships with GT alumni." Director of Pre-Graduate and Pre-Professional Advising Shannon Dobranski concurs: "Our partners in the health professional community provide a perspective we otherwise do not have access to here on campus. They are an invaluable resource for our students."
The next Pre-Health Advising collaboration with area alumni will be the upcoming Personal Statement Review Session. This "speed-dating" style event will partner students with alumni, faculty, and staff, so that professional school applicants can receive feedback about their application essays. Student participants will hear informed comments from three professionals in a single afternoon, Thursday, April 5, 4:30-6:30, in the Bill Moore Student Success Center. OUE colleagues are welcome to join in! Francisco will provide a brief overview for volunteers at the start of the event, so all readers will feel confident about their responses. Colleagues who want to participate should sign up, here.