In fall 2022, the Honors Program (HP) introduced the Outstanding Student Award, to be given every year to celebrate one graduating student who best exemplifies the HP during their time at Georgia Tech.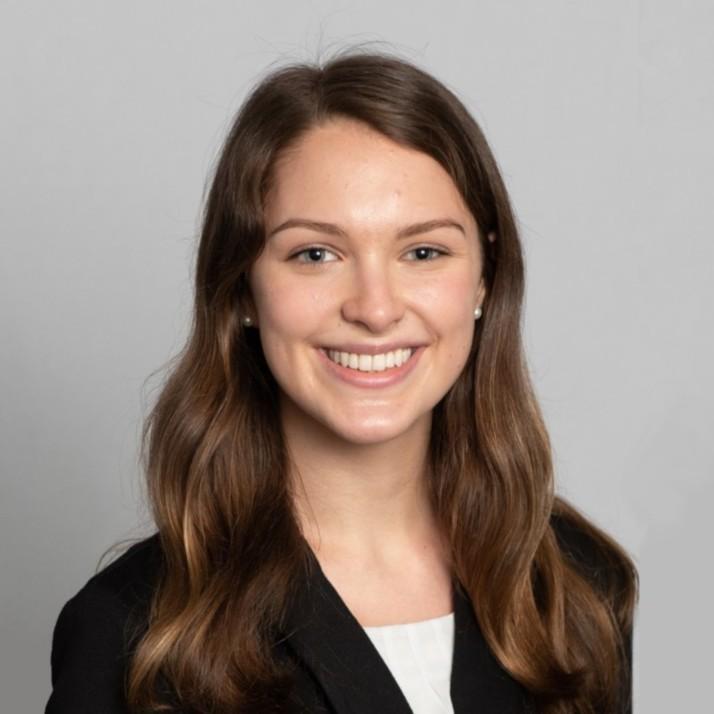 The criteria for the award include excellence in academic achievement, leadership, creative endeavors (of any kind), and personal integrity. The award will be presented at the annual Georgia Tech Student Honors Ceremony and includes a cash prize of $1,000. Additional details about the award are on the HP website at https://hp.gatech.edu/outstanding-student-award. 
The first award is being given this April 2023 to Sarah Sorme, a graduating Neuroscience major who has been active in the Honors Program throughout her time at Georgia Tech. Sarah's Georgia Tech resume is impressive. She served as co-director of the Honors Leadership Council in the role of Executive Director of Strategic Planning and was instrumental in guiding the HP (which is based on being together in community) through the COVID-19 pandemic. She also served in numerous other HP leadership roles, including on the New Student Onboarding Committee, Community Outreach Committee, as a first-year retreat guide, and as editor of the Honors Program newsletter (The HyPe). Sarah currently serves as the Honors Program representative to the Office of Undergraduate Education Student Advisory Board.
Outside of the HP and OUE, Sarah has conducted extensive research in neuroscience and served as both a teaching assistant and a research assistant. She is currently completing an undergraduate research thesis on brain network activity. Her involvement in neuroscience research led to her helping to establish the Neuroscience Student Advisory Council, all while maintaining a perfect 4.00 GPA in Neuroscience with a Psychology minor.
Reflecting on her time in the Honors Program, Sarah said:
The Honors Program has been an empowering community of passionate, creative peers, faculty, and staff. It has been invaluable to be part of such a diverse group united by common traits, willing to discuss and collaborate on a variety of projects. I have grown so much as a leader and team member in my roles with the Honors Leadership Council, working with motivated, amazing students to serve our peers and enhance the program for future cohorts.
After graduation, Sarah wants to use her cognitive science knowledge and leadership experiences to develop human-centered technology to improve society. At Tech, she has been interested in diving deep into the communities she joined—such as the Honors Program—and using feedback to improve experiences for current and future members. She hopes to continue this practice of community engagement after leaving Georgia Tech. Sarah is graduating this May and will be working at Publicis Sapient as a junior product manager. She eventually wants to work in educational technology, developing personalized learning tools for K – 12 students.
Congratulations to Sarah Sorme on being named the first Honors Program Outstanding Student Award winner. We thank you for your service to the HP and wish you well after graduation.