Each year, United Nations Academic Impact (UNAI) and Millennium Campus Network (MCN) select a cohort of students to receive Millennium Fellowships.  The Fellowship is a semester-long leadership development program on college campuses around the world that help students take their social impact to the next level.  Millennium Fellows receive access to world class training, connections, and recognition in an effort to make the United Nations' Sustainable Development Goals (SDGs) and UNAI principles a reality.  Fellows are selected based on their leadership on sustainable development-related projects that advance the SDGs in their communities.
This year, ten Georgia Tech students were selected by the United Nations to participate in the Millennium Fellows program.  Two of those students, Eyas Ayesh and Shania Khatri, are members of the Georgia Tech Honors Program Living Learning Community.  We asked Eyas and Shania to reflect on what drew them to the Millennium Fellowship and their time at Georgia Tech in the Honors Program.
Tell us a little bit about yourself.
Eyas: I am senior mechanical engineering student graduating in the spring. I am Palestinian-American, but I was mainly raised in the United Arab Emirates. During my time at Georgia Tech I was the vice president of the medical robotics club and the president of the Arab student organization. I also participated in various research labs, but most recently I have been working with GTRI on research concerning the effects of optical turbulence on atmospheric lidar and I have been awarded a President's Undergraduate Research Award (PURA) to work on this research. In my free time, I practice Brazilian jiu-jitsu and compete whenever I have the chance. Last may I competed in the IBJJF Atlanta Spring Open and won first place in my division.
Shania: I'm a senior at Georgia Tech, graduating this December. I hail from Pittsburgh, Pennsylvania and will be leaving Tech with a degree in Biological Sciences with a concentration in biomedical science. In my free time I volunteer at the Atlanta Zoo, shadow at the Children's Hospital of Atlanta and Pittsburgh, and work as a medical intern at the Premier Family Clinic in Chamblee, GA. In my time at Tech I've completed four years of evolution and microbiology research at Georgia Tech and the University of Pittsburgh. Although I'm very proud of the work I did studying antibiotic resistance in the lab, my proudest accomplishment from my time at Tech is my work to make STEM research and education accessible to everyone. In 2020 during the pandemic, I submitted a proposal to the College of Science's Strategic Plan Proposal for a full-time, funded summer program for underrepresented students. Dr. Will Ratcliff, Dr. Todd Streelman, and I received funding from the Sutherland Dean's Chair Fund and brought this idea to life. 
What did you highlight about yourself in the Millennium Fellows application?
Eyas: I talked about my frustration with the current state of sustainability resources and the accessibility of these resources. I am very passionate about open-learning platforms and open-source designs and software and I wanted to combine my passion to solve the problem I saw in the current sustainability landscape.
Shania: My application to MCN discussed my work in the creation of the Summer College Research Internship (SCRI) – an undergraduate-run summer program for local Atlanta community college students to do paid, full-time scientific research at Georgia Tech. The class of 2022 SCRI interns included historically underrepresented students who entered the lab with zero research experience. With the help of myself, their undergraduate TAs, and their laboratory mentors and faculty, we taught them how to read scientific literature, plan experiments, analyze their own data, and communicate their findings in an oral presentation and poster presentation. I feel very strongly that the mentorship these historically underrepresented students received at SCRI and similar programs built their confidence in their abilities, connected them with faculty and students who believed in them, and made them more likely to pursue STEM careers and even to think about transferring to Tech in the future. The Millennium Fellowship focuses on furthering sustainable development goals in the community. My work creating the SCRI program focuses on goals four and ten- ensuring quality education and promoting life-long learning for all, and reducing inequalities within the country. 
What do you plan to do as your project or focus area during your Millennium Fellows semester?
Eyas: I plan to build a free open-learning platform that contains educational modules on sustainability and access to open-source designs such as plastic shredders for individuals to be able to take sustainability initiatives into their own hands. Moreover, I would like to eventually have a collaborative section where people can share their own designs and lectures.
Shania: My semester with the Millennium Fellowship has been spent working on outreach for SCRI. I want to extend SCRI's impact to students of all ages. I am planning events during the school year for local Atlanta k-12 students to engage with scientific research in an easy-to-understand and interactive way. We are also trying to increase SCRI's impact by integrating our curriculum with existing College of Sciences summer programs so community college students receive extra support and mentorship they may need to thrive as likely first-generation scientists.
What are your plans for after graduation?
Eyas: After I graduate, I want to focus on graduate school. I will be pursuing my masters in mechanical engineering at Georgia Tech and I hope to eventually pursue a Ph.D. I will also spend my time working on my project after graduating as I intend to launch the platform in April of 2023.
Shania: After graduation I will be joining the Wright Lab at the University of Pittsburgh as a research specialist to continue my work studying antibiotic resistance in bacteria. While I continue my research, I will be working as an emergency medical technician for my local EMS department, and continue my volunteer work at the Zoo and Children's Hospital! I hope to matriculate into medical school in a few years where I plan to bring my passion for STEM education and accessibility to the graduate school level. I intend to use the values I learned at the Millennium Fellowship after graduation and throughout life. There are so many seemingly insurmountable issues to tackle in the world. Joining a cohort of amazing, motivated, and genuine students who work to face these issues in our community, and having the chance to lead them as Campus Director has been so inspiring. I will always carry this energy of facing my issues head on, and continually searching for ways to serve my community at each of my next steps.
Tell us a little bit about your involvement with the Honors Program, including some of your favorite experiences or memories.
Eyas: Honors is important to me because it is where I made some of my closest friends here at Georgia Tech. My favorite memories in HP are the simplest ones where my friends and I would just hang out in the Hefner Residence Hall common room to study or at "Willage" to grab lunch.
Shania: The Honors Program has yielded some of my closest friends and provided a welcoming environment of funny, kind, talented people to a very nervous freshman who came to Tech in 2018. Through the Honors Program, I took English Composition II and Introduction to Psychology. Both were amazing classes with wonderful professors, and I thrived with the small class size and the ability to work with my classmates since many of us lived together in the Honors dorms. I think the Honors Program is so important. Any program that helps students find mentorship, career development, and life-long friendships at Tech is so valuable for closing the gap of success in college for minority students. I appreciate the effort Honors puts into having a help desk so students always have someone to talk to, resume workshops, guest lectures, and social activities. My favorite memory was definitely the Honors freshman retreat. I made so many friends and loved the activities we did. 
My best memories at Tech involve all of the things I did off-campus with friends I know I'll be close with my whole life. In freshman year, my Honors friends and I explored every single neighborhood along the MARTA stops. In sophomore year we lived next door in apartments of four, like an episode of Friends, and shared baking supplies and stories. In junior year, we picked up thrifting and started going to every single Goodwill, Salvation Army, and vintage store we could find. And this year we've started exploring outside of Atlanta in Asheville and Savannah.
 
Eyas Ayesh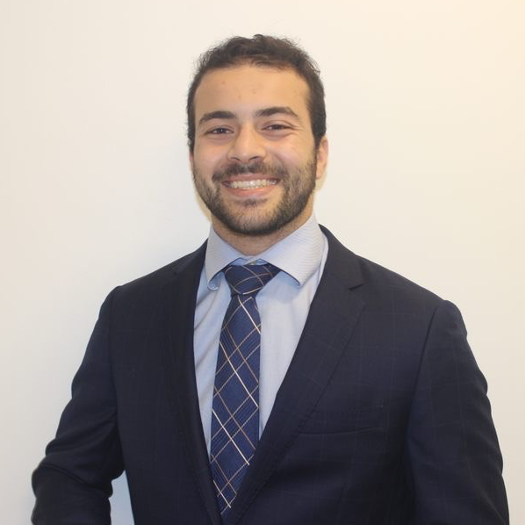 Shania Khatri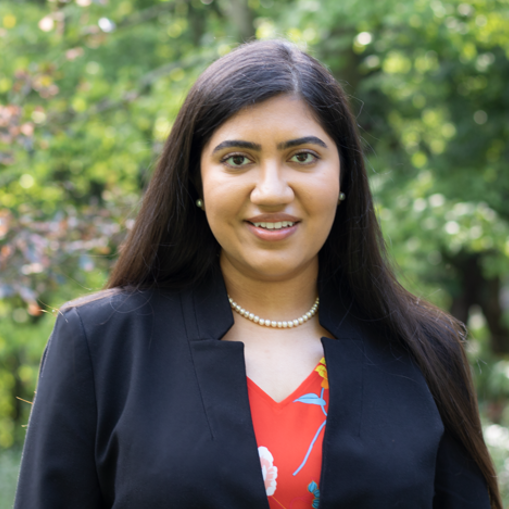 Blank Space (small)
(text and background only visible when logged in)
Categories