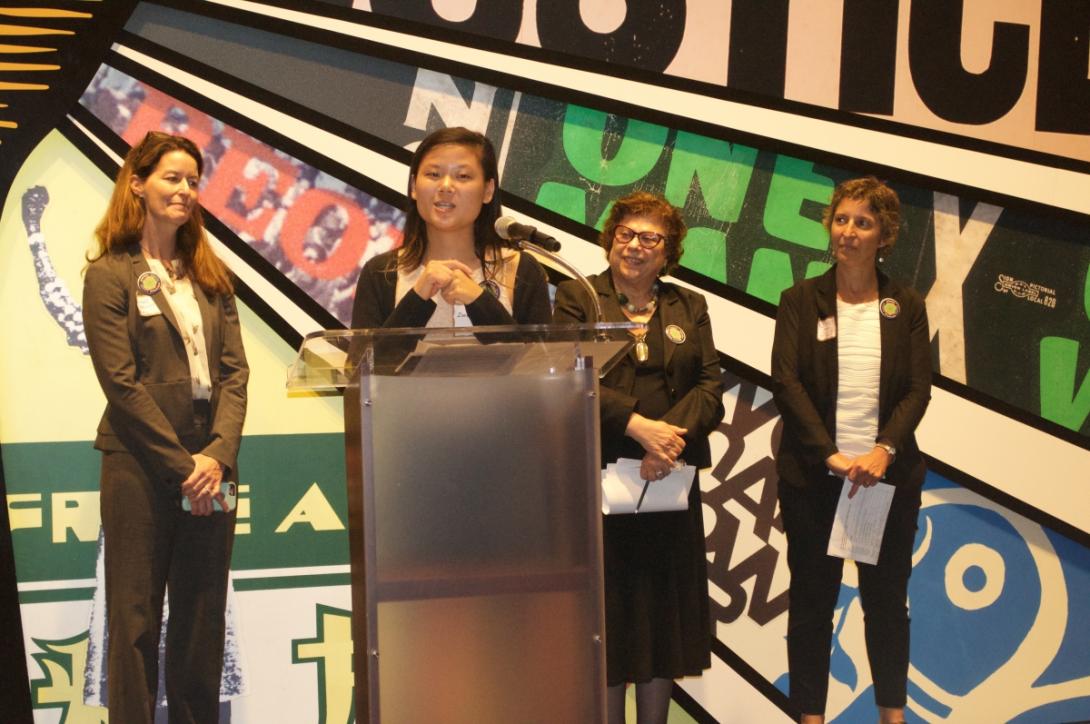 Georgia Tech students have helped plan a conference taking place next week that is aligned with the work of the United Nations, and all students are invited to "attend" the virtual event.
The inaugural Regional Centre of Expertise (RCE) Americas Youth Network Virtual Conference will take place Wednesday, April 17, across the multiple RCEs designated in the United States, Latin America, and Canada. The conference, hosted by RCE Youth Networks from Greater Atlanta and Georgetown, South Carolina, will give youth leaders from across the Americas an opportunity to exchange ideas and expand initiatives on their campuses and within their local communities.
The theme of the conference will focus on strengthening partnerships and implementation of the United Nations Sustainable Development Goals (UN SDGs) on campuses and in communities.
Youth Network leaders from Georgia Tech have played a key role in planning the event , coordinating with Youth Network leaders from Coastal Carolina University.
"This conference has been a fantastic opportunity for Georgia Tech students to take leadership and not only connect with like-minded students abroad, but connect them to each other as well," said Isabella Stubbs, an environmental engineering major who has helped plan the event.
The conference will feature presentations from four RCEs from across the world, as well as discussions about developing Youth Networks and planning future collaboration between RCEs.
"Students who are interested in the UN SDGs, networking, and meeting students with similar interests are highly encouraged to attend, even if they have never heard of RCEs or the UN SDGs," Stubbs said.
Students and faculty from across Georgia Tech are encouraged to join the RCE Greater Atlanta Youth Network members for a viewing party in Room 205Q of the Clough Undergraduate Learning Commons. If attendees have class conflicts, they are welcome to come late or leave early, but all are asked to register ahead of time. Attendees can also call in virtually from any location.
RCEs are designated by the United Nations University Institute for the Advanced Study of Sustainability. The purpose of an RCE is to translate the universality of the UN SDGs at the local level. RCEs are then able to bring their local knowledge, expertise, and best practices to the global RCE Network. These regional networks unite stakeholders including educators and students from K-12 and higher education, businesses, local government, and community groups to support sustainable development efforts.
RCE Greater Atlanta was officially recognized in December 2017 and, since its inception, has brought together hundreds of members from around metro Atlanta to promote sustainability initiatives. There are more than 160 RCEs on Education for Sustainable Development around the world.
More Information:
When: Wednesday, April 17, noon – 2 p.m.
Register by Monday, April 15 (instructions on how to call in will be emailed to those who register)
Facebook Event Page
Questions? Contact rceatlyn@gmail.com
View a working agenda of the event