The Georgia Tech Career Center is excited to announce the launch of a new Career Planning Resource Platform funded by the USG and powered by Steppingblocks.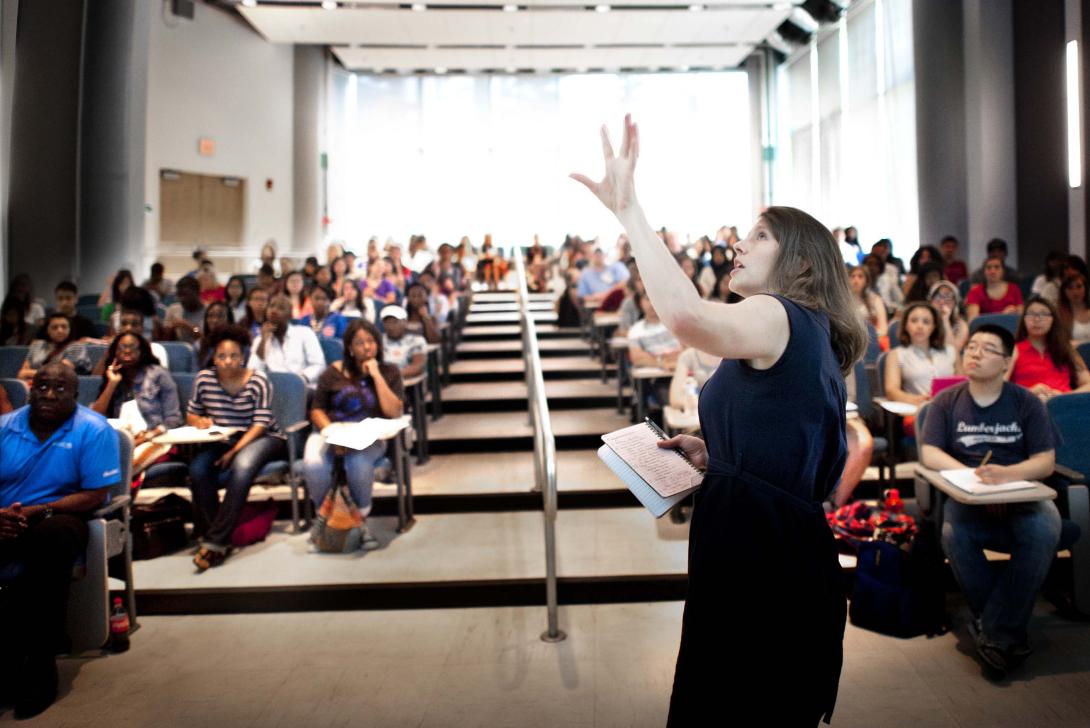 This new resource is an innovative web-based platform designed to help students make informed decisions about their career paths and provide them with the resources they need to succeed in the workforce. With features like a 20-question personality assessment, career path explorer, institutional outcomes explorer, and tuition analyzer, Steppingblocks is a comprehensive tool that can help students at all stages of their college journey.
This is just our latest effort to ensure the academic and professional opportunities of our students have fully recovered from the COVID-19 pandemic and that they are well-prepared to meet our growing workforce needs and able to find dedicated careers which set them on a path of life-long success," said Governor Brian Kemp. "Steppingblocks will provide Georgia Tech students with use-at-your-own pace, virtual career planning, advice, and survey tools that will help them pursue customized degrees and professional paths.
Steppingblocks, built in partnership with the National Science Foundation (NSF), has over 80% of the U.S. active workforce in their database — containing more than 135 million profiles and 1 billion career milestones. The platform uses parallel computing to map tens of billions of data points from the first job title to the last and everything in between including salary, skills, and degrees.
With Steppingblocks, students can:
Take a personality test to match interests & traits with real career journeys
Analyze career path matches by job title or major from a database of 100M+ professionals
Identify relevant pathways with outcomes from Georgia Tech alumni
Build a realistic game plan to support target education and career goals
Enrich career exploration with curated content for personal & professional growth
"We believe that this new platform will greatly benefit our students and alumni in their career development and job search efforts, and align with our institutional strategic initiatives," said James Barricelli, Executive Director of the Georgia Tech Career Center. "We encourage all students and administrators to take advantage of this useful career-planning resource."
To get started, students can visit https://gatech.steppingblocks.com and sign in using their Georgia Tech SSO information. The Career Center is excited to offer this valuable resource to its students and looks forward to supporting them as they navigate their career paths.
Want to learn more? Click here to watch a 3-Minute Video Overview about Steppingblocks.