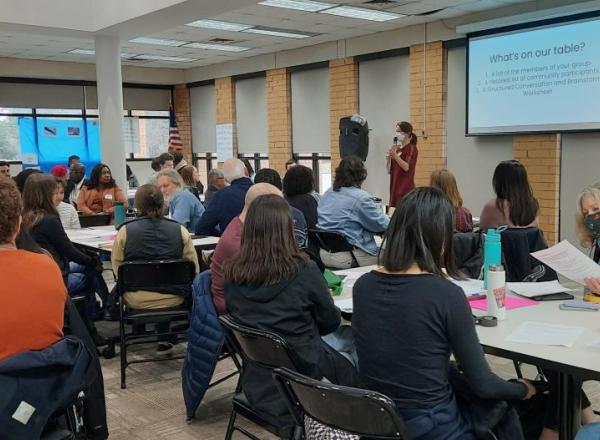 Featured News
Georgia Tech's Serve-Learn-Sustain recently hosted an Asset-Based Community Development (ABCD) short course in Jackson, GA. The course, titled "ABCD in Practice," aimed to introduce and review the basics of ABCD, which is an approach that focuses on working with communities based on their assets and strengths. 
Staff Directory
Learn more about the amazing people who work for OUE! Search by name, title, or department.
Degree Programs
Georgia Tech current offers 36 major programs for undergraduate students.
Work at OUE
 If you'd like to explore a career with OUE, view the current openings below and follow the link to apply.
Academic Success Resources
Georgia Tech students are surrounded by an extensive support system all the way from orientation through graduation.
We're here when you need help.
Need something else? Please get in touch and we'll be happy to help!