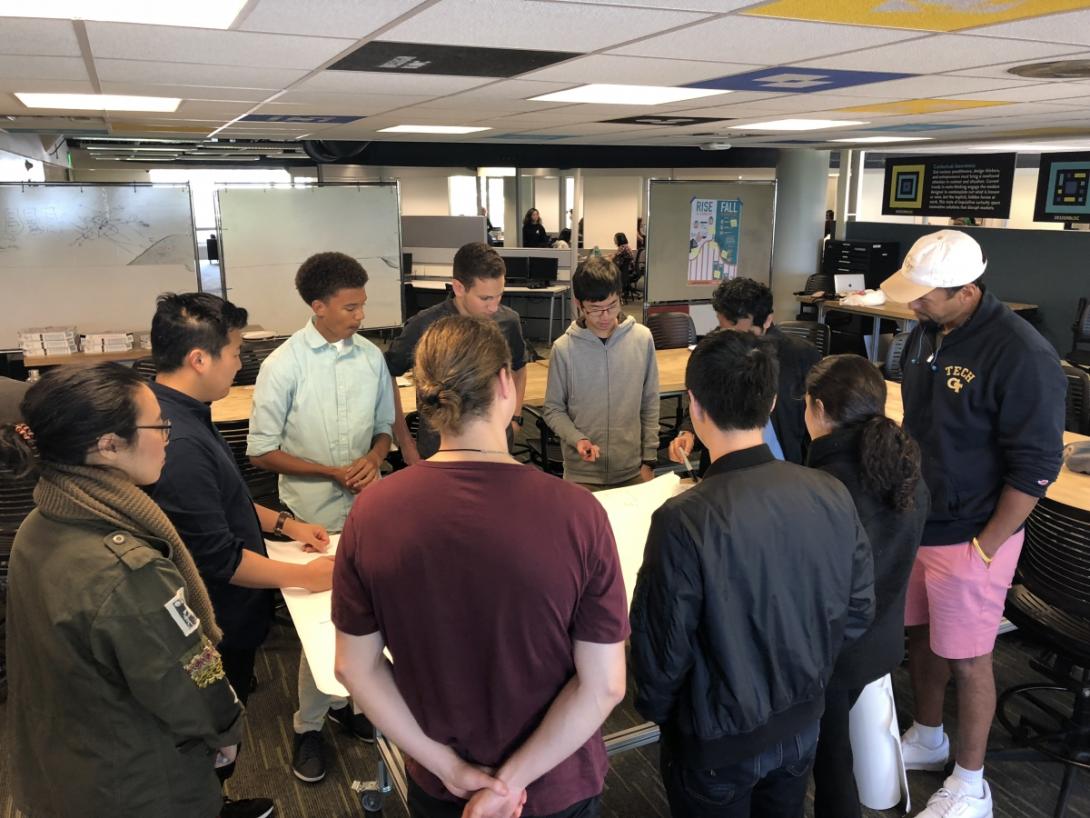 As part of the Center for Academic Enrichment, Student Innovation offers programming to introduce undergraduate students to the world of invention and entrepreneurship. This is accomplished by expanding the curricular and co-curricular activities available to undergraduate students in order to enhance their ability to develop and apply the innovation process to solve problems for their customers.  One of those offerings is the InVenture Prize, a faculty-led Shark Tank-style competition for student innovators and entrepreneurs. This Emmy Award winning competition, now in its 11th year of existence, has provided a highly visible platform for our students to demonstrate their creativity and ingenuity on stage before a live audience which is broadcasted on television and streamed online to the world. 
The competition has birthed startups including FireHUD, building devices aimed at protecting firefighters; Wish for WASH, focusing on social entrepreneurship within Africa with its principal product being an inexpensive, portable plastic toilet; Titin, focusing on weighted exercise clothing aimed at building strength; Sanguina LLC, enabling the screening of anemia in just a couple of minutes through its AnemoCheck system; BWHealth, redesigning crutches that minimize underarm pain; TEQ Charging, making it possible for multiple drivers to plug their cars into a charging queue; PickAR, utilizing augmented reality to help workers find and pick orders in warehouses; and InternBlitz, enabling students to find and apply to over 12,000 companies for internships.
In addition to helping students invent their own careers, the Student Innovation program develops student skills that large existing companies seek as part of the new workforce – the ability to think creatively about solving problems, work successfully in teams, resolve problems from different perspectives, critical thinking skills, and to communicate effectively to a broad audience. Throughout Fall 2018, we collaborated with several partners across campus, such as the Academic Transitions program, Create-X, College of Engineering, Design Bloc, and the Library to offer programming in the aforementioned areas. Specifically, those programs included:  Designing Your Prototype, Patents and Copyright Workshop, a Design Thinking seminar, one-on-one consultations with lawyers versed in startups, and one-on-one sessions to gain feedback on ideas for invention.
Since the beginning of Fall 2018, over 112 students have participated in Student Innovation programming and 148 students have expressed interest in participating in the 2019 InVenture Prize. The continued focus for Student Innovation is to increase student participation in the invention and startup process, expand the innovation ecosystem at Georgia Tech, and connect student innovators to the wider startup community. innovation.cae.gatech.edu