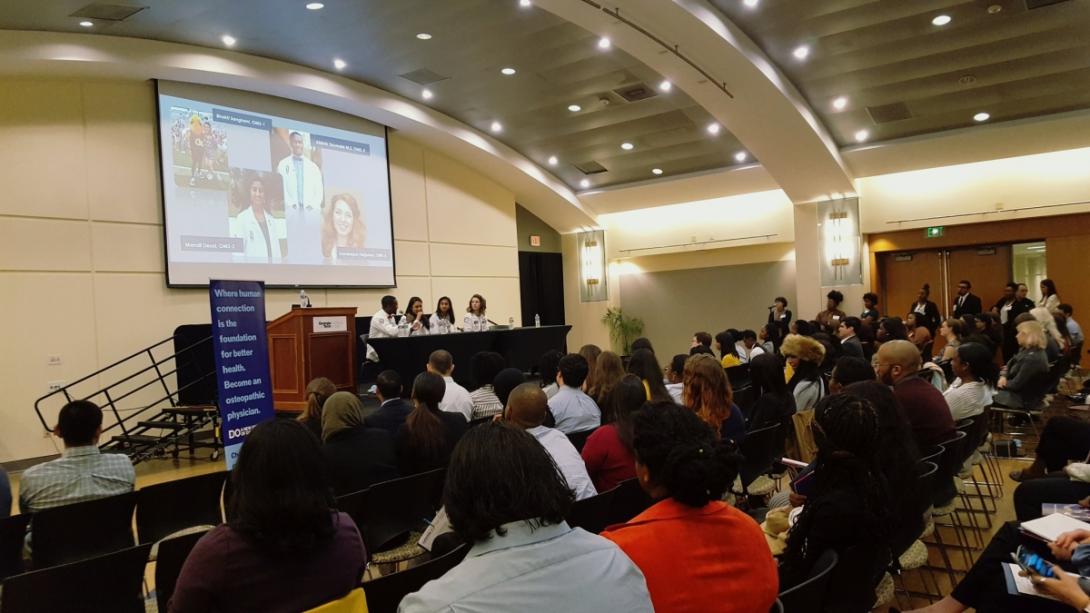 About the Event
On November 20, Georgia Tech Pre-Health advising hosted 25 of the 36 DO medical schools in the country. The event is the first of its kind in the southeast and is a free event for all students (from any college) interested in learning more about the medical profession and how to strengthen their medical school application. 
Over 400 students were present at the event and GT alumni, other current practicing DO physicians, and medical students participated on panels to present their experiences in pursuing their medical degree and practicing medicine. Attendees also had the chance to meet and connect with admissions representatives at a tabling event, along with the opportunity to mix and mingle with representatives from over 20 of our colleges of medicine from the Atlanta area.
A promotional video for the event is available here.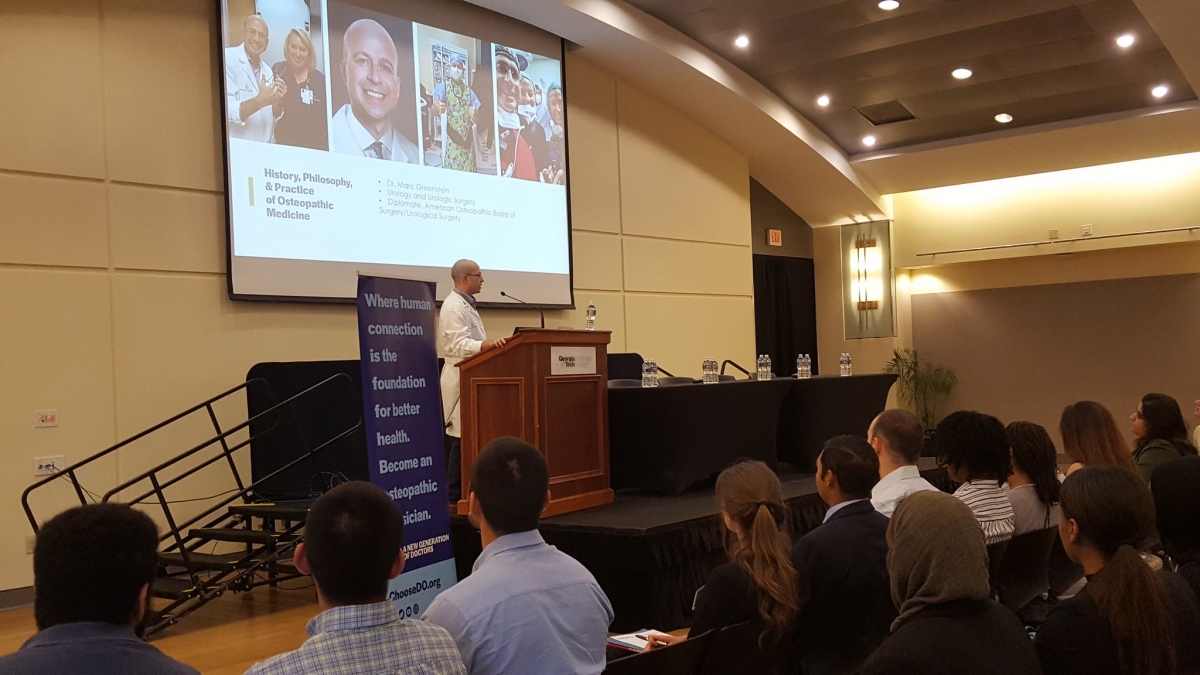 What is a DO degree?
Anyone who dreams of becoming a doctor should understand that there are two types of med schools: allopathic and osteopathic schools. While allopathic schools offer a traditional medical curriculum, osteopathic schools supplement lessons in standard medical sciences and practices with instruction on how to provide touch-based diagnosis and treatment of various health problems, such as circulatory issues and musculoskeletal conditions.
While both allopathic and osteopathic med schools provide preparation for a career as a doctor, the academic credentials awarded are different. Graduates of allopathic schools receive Doctor of Medicine, or M.D., degrees. Osteopathic school alumni have Doctor of Osteopathic Medicine, or D.O., degrees. Someone holding either degree can call him or herself a physician.