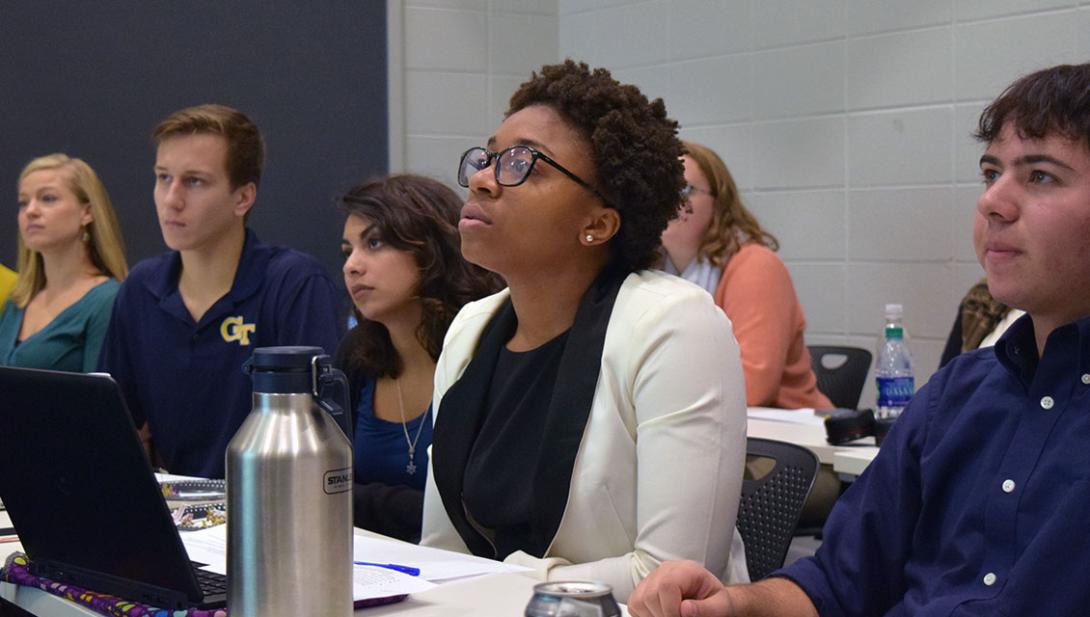 The Office of Undergraduate Education (OUE), in collaboration with the Brook Byers Institute for Sustainable Systems (BBISS), is excited to announce an institutionalization plan for Serve-Learn-Sustain (SLS) that will advance two of Georgia Tech's Institute Strategic Plan (ISP) initiatives - Sustainability Next and Transformative Teaching and Learning (TTL) - and strengthen our service learning, community engagement, and sustainability ecosystems at Georgia Tech. Established as the Institute's last Quality Enhancement Plan (QEP), SLS launched in 2016 as a unit in OUE and concluded its official QEP work in 2021. Its work on the QEP earned Georgia Tech a commendation from SACSCOC and established a strong foundation to build on moving forward.
 
While this plan is currently moving through the appropriate Institute approval processes, it is anticipated that effective July 1, 2023, the current SLS team will establish a new center under the Vice President of Interdisciplinary Research (VPIR), as part of BBISS, which is serving as a hub for coordinating the Institute's sustainability research, education, operations, and economic development through the Sustainability Next ISP initiative. The new center will continue to support sustainable communities education, in close collaboration with the Center for Teaching and Learning (CTL), OUE, and Education and Learning, to assure continuity of SLS's signature programs. It will also expand collaboration with the sustainability cluster of the Interdisciplinary Research Institutes (IRIs), including BBISS, the Strategic Energy Institute (SEI), and the Renewable Bioproducts Institute (RBI), to enhance Georgia Tech's competitiveness in applying for grants that require meaningful community partnerships as a key component of their research and education plans. 
 
To continue advancing undergraduate service learning and community engagement as a high-impact practice, OUE will establish a new service learning team, as a priority that supports the TTL ISP initiative. Institutionalizing the service learning functions of SLS in OUE and aligning it with other high impact practices - such as undergraduate research, student innovation programs, first-year seminars, co-op and internships, and learning communities - will position these programs to work collectively in support of the development of Tech's next QEP, which will begin in 2025. 
 
We hope that you will join us later this summer as we plan to celebrate this transition and formally thank the current SLS staff­­ – Jenny, Kris, Ruthie, and Anna – as well as everyone who has collaborated with and supported the work of SLS. Please be on the lookout for more details.