Two Georgia Tech undergraduate students, Velin Kojouharov and Elizabeth Ross were selected for the ThinkSwiss award, which funds research in Switzerland for the summer. The award is given to outstanding undergraduate and graduate students from the United States who plan to conduct research at a Swiss university or research institution.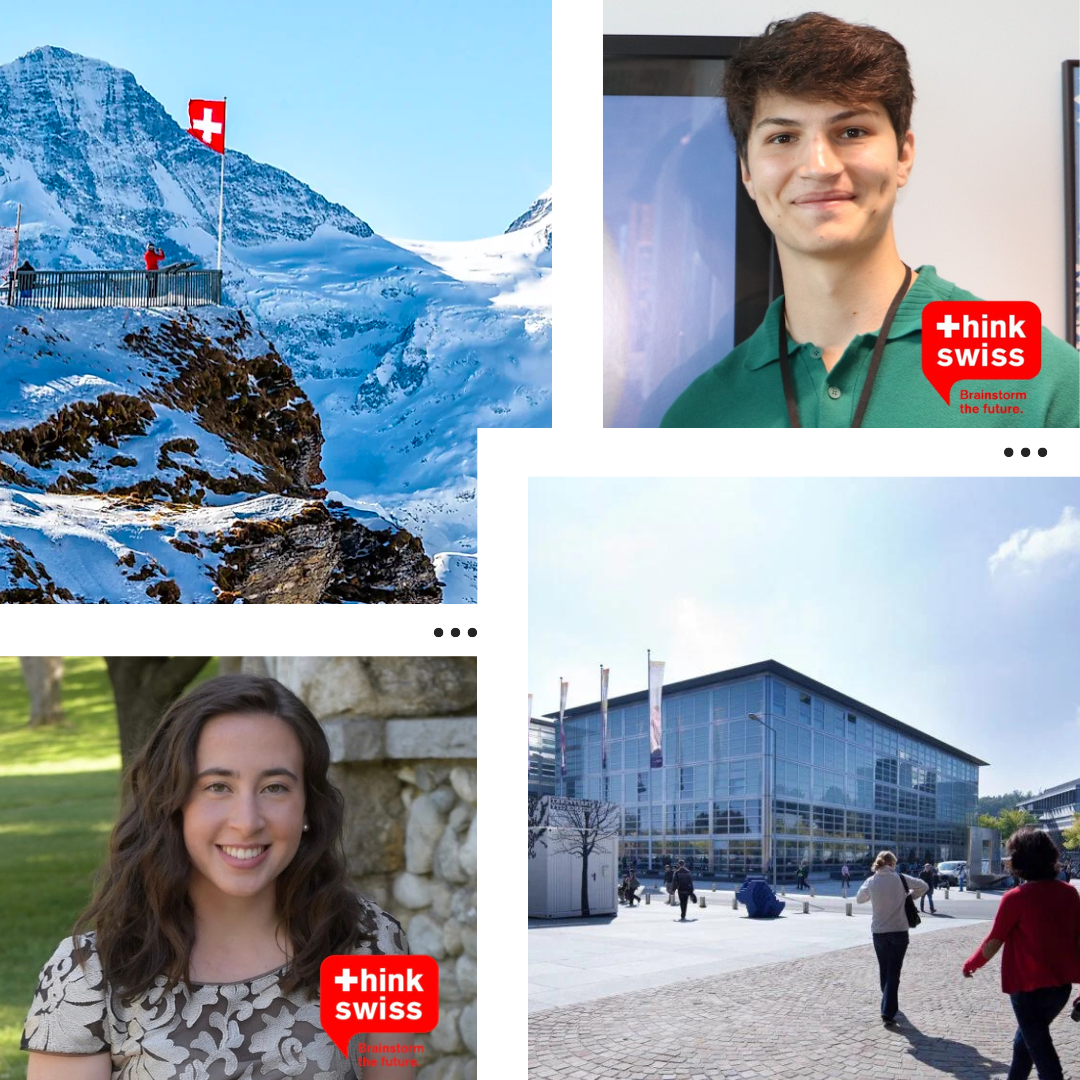 The goal of the program is to promote research opportunities in Switzerland for American and Canadian students and to foster exchange between Swiss, U.S., and Canadian universities and research institutions.
Receiving this award is a significant achievement for both Velin and Elizabeth, since the ThinkSwiss cohort for this summer consists of 24 recipients, many of them enrolled in PhD programs," said Dr. Karen Mura, Prestigious Fellowships Advisor. "The opportunity for them to work in a laboratory that is uniquely suited to their specific research interests will help them to advance their knowledge of the field and to connect with the international scientific community.
Velin Kojouharov, a Mechanical Engineering (2024) major, is passionate about building robots that safely interact with humans and the environment. Kojouharov will be at ETH Zurich in the Soft Robotics Lab, working under Prof. Robert Katzschmann. He will either be focusing on designing soft, cable-driven fingers for robot hands or designing soft, pneumatically powered tails for underwater fish robots. "I wanted to have exposure to the similarities and differences in research in another country," Kojouharov said. "I am excited about Switzerland because ETH Zurich is one of the top schools for robotics in the world and I love hiking and backpacking." 
Elizabeth Ross, a Biomedical Engineering (2024) major, is interested in the intersection of engineering and medicine. She plans to improve lives using biomedical engineering technologies. Elizabeth will conduct her research in the Translational Brain Tumor Research Group at University Children's Hospital Zurich under Dr. Ana Guerreiro Stücklin. Her project will focus on tumor annotation and the implementation of a machine-learning model in an MRI pediatric dataset for automated tumor segmentation. "I was fascinated by the cutting-edge research being done at University Children's Hospital Zurich and knew I wanted to apply," said Elizabeth.
Both students received support from the Prestigious Fellowships Advising, a part of the Office of Undergraduate Education at Georgia Tech, which assists students in applying for national and international fellowship opportunities. "The Prestigious Fellowships Advising Office, specifically Dr. Karen Mura, helped tremendously with my application," said Kojouharov.
"She helped me organize and polish my personal statements and connected me with previous scholarship winners so that I could ask for advice," Ross added. "Prestigious Fellowships Advising was incredibly helpful by first hosting an info session that I attended about ThinkSwiss and other international research opportunities. Once I decided to apply, I was able to meet with an advisor to help me get started on my application. I received invaluable feedback from Prestigious Fellowships Advising throughout the application process."
ThinkSwiss is a scholarship program managed by the Science Office at the Embassy of Switzerland in Washington, D.C. The program is funded by the State Secretariat for Education, Research and Innovation (SERI) and is supported by the Embassy of Switzerland in Ottawa, Canada. 
Apply for Fellowship Awards:
Students interested in ThinkSwiss, or any nationally or internationally competitive award, should follow up by scheduling an appointment with Prestigious Fellowships Advisor, Karen Mura on AdvisorLink.
Pre-Graduate and Pre-Professional Advising is part of the Office of Undergraduate Education (OUE). Learn more about OUE by following @gtoue on social media.