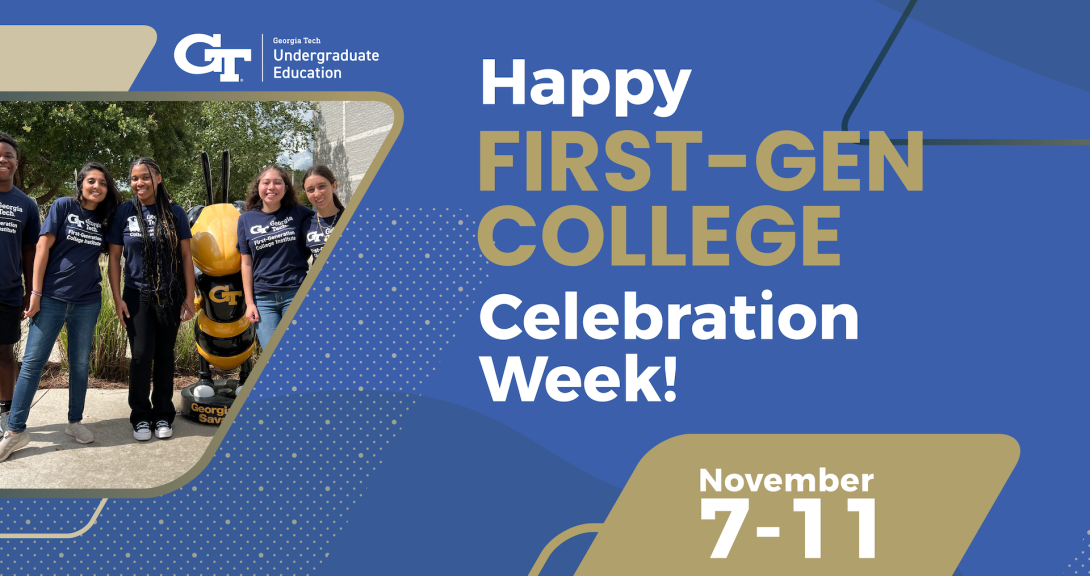 Each year on November 8, colleges, universities, corporations, non-profits, and K-12 schools are encouraged to celebrate the success of first-generation college students, faculty, staff, and Alumni through a celebration of the first-gen identity. November 8 was selected as the date for the annual National First-Generation College Celebration to honor the anniversary of the signing of the Higher Education Act of 1965. 
First-Generation College Day began in 2017 when the Council for Opportunity in Education (COE) and the Center for First-generation Student Success launched the inaugural celebration. Given the continued success of this event, COE and the Center now partner to make this celebration an annual event.
Georgia Tech's First-Generation Student Initiatives (FGSI), launched in April 2021, held its inaugural First-Generation College Celebration Week in November 2021. This year, FGSI is celebrating First-Generation College Celebration Week November 7th-11th by hosting a first-generation Alumni networking mixer, a first-generation symposium, an invention studio workshop tour, and a first-generation college workshop for local first-generation high school students. 
I hope that everyone in the Georgia Tech campus community — First-Generation or not — will join us in advancing an asset-based narrative on first-generation student experiences and outcomes," said Dr. Charmaine Troy, Associate Director of First-Generation Student Initiatives. "Use November 7th-11th to encourage your colleagues to understand the systemic barriers plaguing first-generation students and the support necessary for this important and resilient population to continue thriving.
If you are sharing information about First-Generation Student Initiatives' events, or celebrating Georgia Tech First-Generation College Celebration Week on social platforms, tag @GTF1RST and use the hashtag #CelebrateFirstGen!