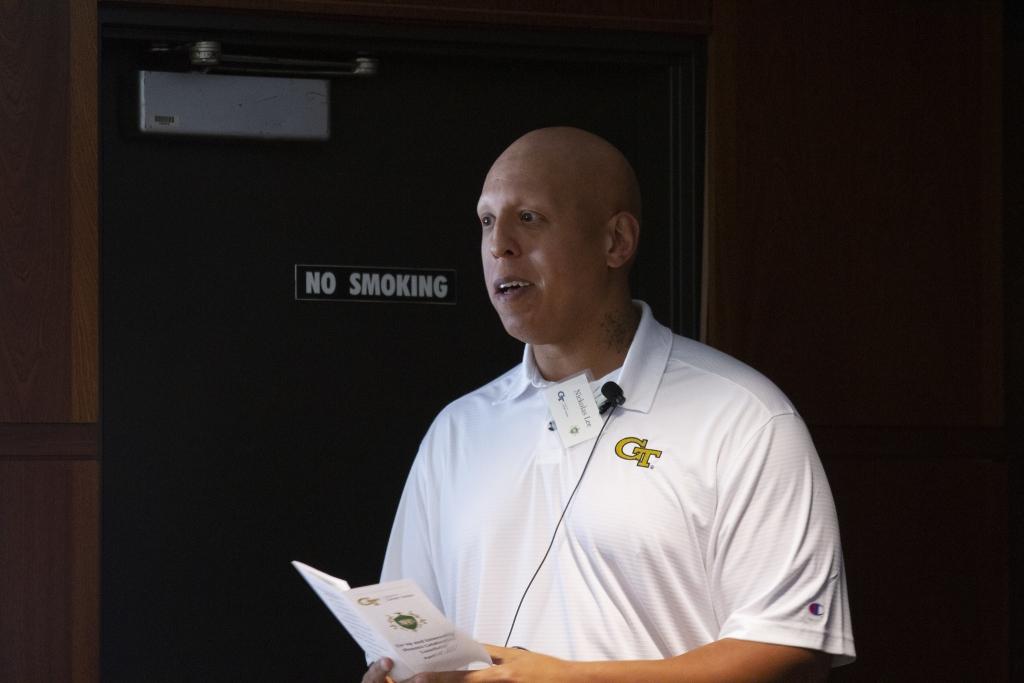 The Career Center would like to congratulate Nickolas Lee (Nick), for being the first Georgia Tech awardee of the Jack Mangham Experiential Learning Award. This award is presented annually to students from the Georgia Association of Colleges & Employers (GACE) Statewide Organization.
The organization receives nominations from Career Services professionals and employers across the state for students who exemplify the characteristics of experiential learning: excellent work habits, academic performance, and good citizenship. Not only is Nick recognized throughout the state, but he will also receive a monetary gift.
Nick is a 4th year Electrical Engineering major who has completed a 3-semester rotational co-op with Factory Automation Systems, Inc. and is interning at Walbridge this summer. He is also the current President of the Briaerean Honor Society (BHS), the oldest honor society on Georgia Tech's campus.
Nick stated in his essay: 'The experiences garnered through my experiential learning have been valuable. I learned more about myself and the things that I do and don't want to do while also learning about what my responsibilities will be. Those experiences have made me stronger and have prepared me to take the next steps. I am proud to be a member of the experiential learning community.'
The Co-op and Experiential Education Team is very proud of Nick! Please join us in congratulating Nick on all his great accomplishments.