In Fall 2022, the Georgia Tech Career Center began a soft launch of their new program, the "Jacket Job Ready Challenge." The program incentivizes undergraduate and graduate students to attend Career Center workshops, webinars, career fairs, and more.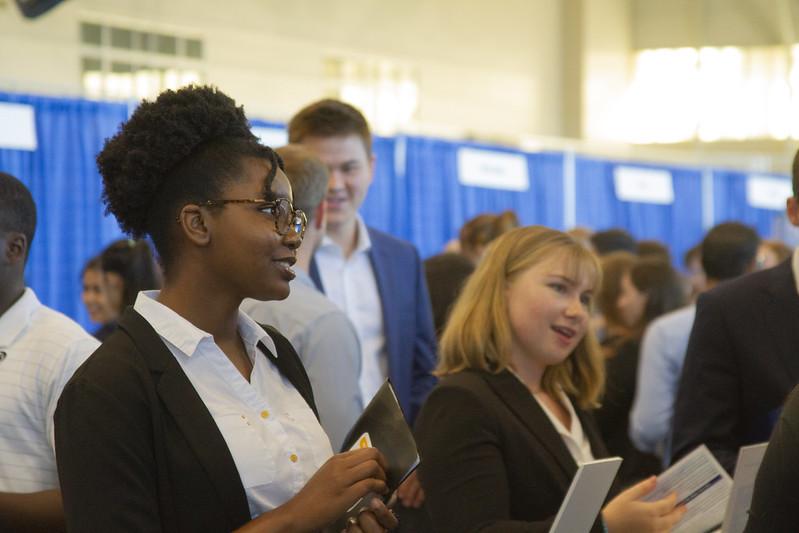 By participating in the Jacket Job Ready Challenge, students will learn job readiness skills and gain insight into what it takes to secure the internship, co-op, and full-time job opportunities they want. Students will progress through 3 levels of the challenge, which result in increased benefits along the way. Benefits include early access to career fairs, Career Center swag, and other perks for participating.
To participate, students must sign up BEFORE they begin the challenge via this form. As students complete the program requirements, they will fill out a Jacket Job Ready Challenge Completion Form for each level they complete (5 for Bronze, 10 for Silver, and 15+ for Gold). 
Every student has unique career needs and professional interests, and the Career Center has gone to great lengths to provide maximum flexibility for student participation. Students can select any 5, 10, or 15 Career Center workshops, webinars, events, or self-paced activities to participate in over a single semester to complete the program. (For a full list of program requirements, rewards, tracts, and more visit the Career Center's website.)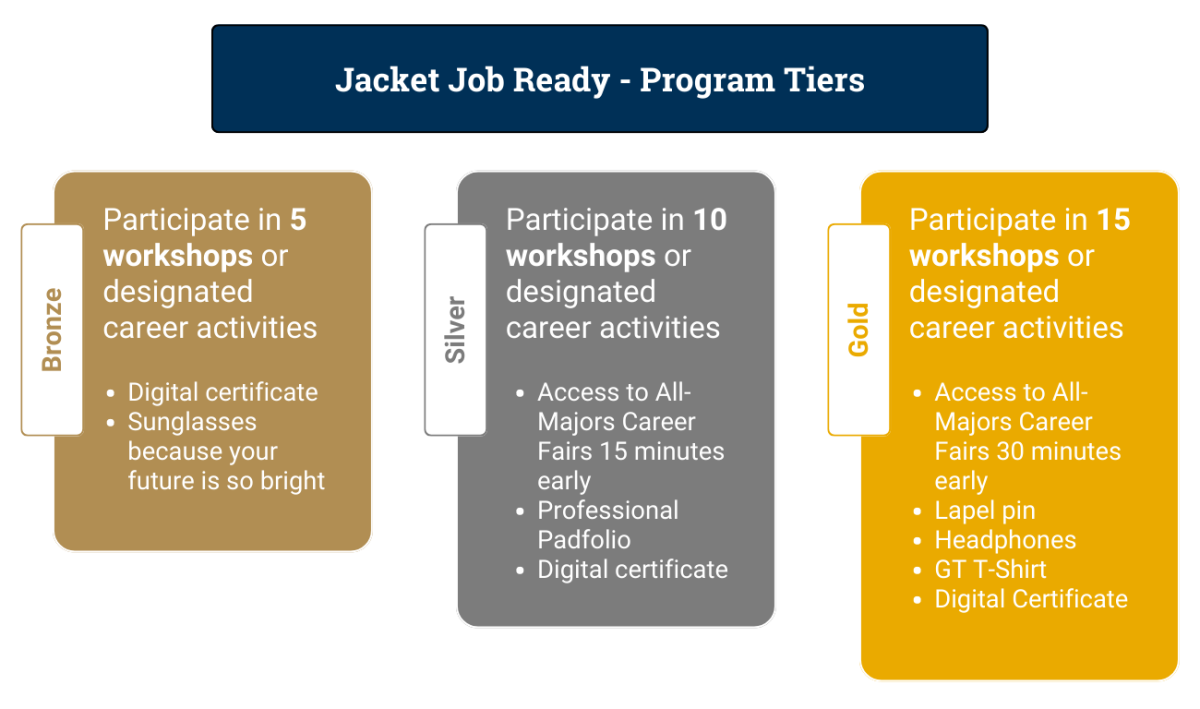 A few notes about the program:
Students can "level up" from Bronze to Silver to Gold (5 – 10 – 15) in future semesters or within 1 semester

Bronze/Silver/Gold status carries over each semester until you level up and graduate from Georgia Tech

Attendance is verified and students will receive an email confirmation of completion
Students stop by the Career Center front desk (1st floor of the Bill Moore Student Success Center) to pick up their rewards
Students are encouraged to share their digital certificate(s) on LinkedIn, professional websites, or other online sites
For additional questions about the program, email careereducation@gatech.edu.