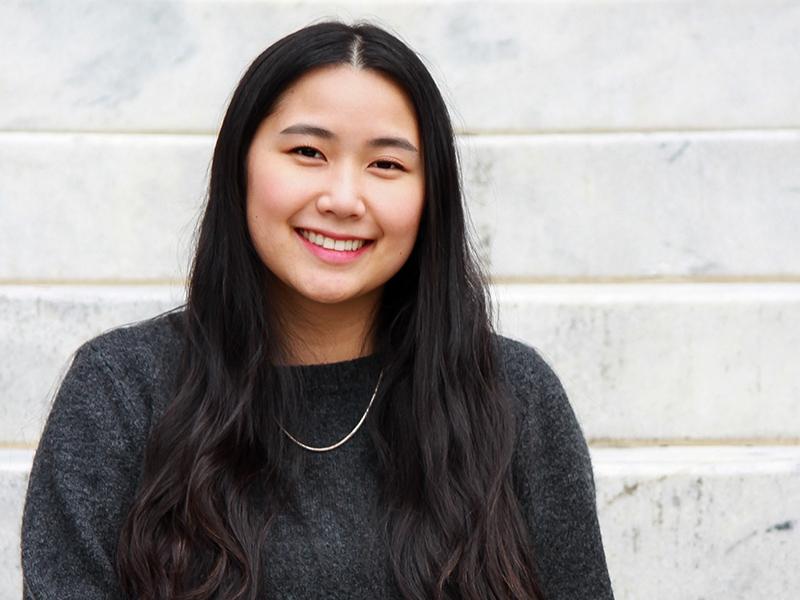 Georgia Tech student AnLi M. French was recognized by the University System of Georgia (USG) Board of Regents and the Georgia General Assembly for receiving the Academic Recognition Day Award. Each of the system's institutions selected a student with a 4.0 GPA who also reflects the system's best qualities. 
AnLi, an Architecture major, was one of just 26 students recognized at the event. Besides excelling academically, AnLi is also involved with several on-campus groups. She serves as an Undergraduate Ambassador, President of the American Institute of Architecture Students (AIAS), Internal PR for Equity in Architecture (EQiA), and an editor of "IfYou'reReadingThisGT".
I am so honored that I was chosen to attend this year's USG Board of Regent's Academic Recognition Day. The event was an amazing experience, and it was so exciting to be recognized alongside such incredible students from the other universities and colleges," said AnLi. "It was interesting to get a glimpse into the work that the Board of Regents does and to connect with other students from across the state.
Academic Recognition Day began 34 years ago as a celebration of Georgia students' academic achievement. As part of the event, honorees receive a resolution from the Georgia House of Representatives, along with a letter of commendation from USG Acting Chancellor Teresa MacCartney.
In her letter of commendation, Acting Chancellor MacCartney congratulated the honorees and said that their "outstanding academic achievements merit this well-deserved special recognition."
"On behalf of the Board of Regents and the entire University System, I congratulate you on this recognition," MacCartney said. "I wish you all the best as you move forward toward a truly successful life, whether in your career or service to your community."
"I am so grateful to the faculty of the School of Architecture and College of Design for nominating me, and to the deans of each college for selecting me," said AnLi. "Thank you also to the USG for hosting and organizing such a thoughtful event. It was such an honor to be recognized and to be able to represent the SoA, CoD, and Georgia Tech. Go Jackets!"