OUE Staff at NAASS
On November 10-13, several OUE Staff (above) attended the 56th North American Association of Summer Sessions Annual Conference in New Orleans, LA. The conference featured a keynote from Travis Brown—one of the most highly sought after Brand Marketing Consultant and Motivational Speakers in America, a new administrator's workshop for new summer session administrators, a number of impressive concurrent sessions, and an excursion into the city.
Dr. Steven P. Girardot served as the President of NAASS over the past year and Christina Wan served as the Chair of the Membership & Communications committee.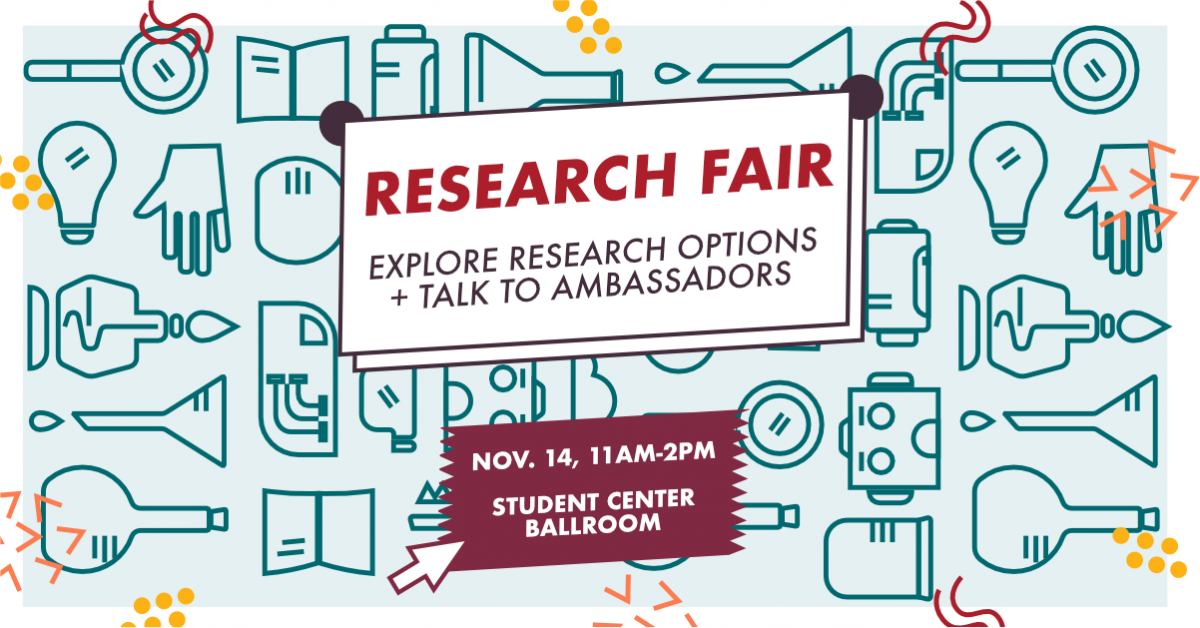 Spring Undergraduate Research Fair
The Spring Undergraduate Research Fair, held on November 14th, gathered 50+ researchers across campus in various disciplines ready to share their research with interested students! This event is always a great opportunity to see a variety of research topics that are being investigated across campus. 179 students attended this semester's fair.
Campus Closet Giveaway Day | by Kenji Terawaki
On October 30, more than 600 pieces of clothing were picked up by our students yesterday, during the Campus Closet Giveaway Day event. Donations from alumni, students, Ga Tech staff, and parents have all found a new home and use. A big Thank You to STAR Director, Steven Fazenbaker, and STAR student volunteers, Almi, Emily, and Katiadou to assist during the event.
It is an honor to be able to help students. Along with many words of gratitude expressed by the students who picked up the clothes, we also heard amazing stories that left us with hope that now they have an outfit to interview in, feel more confident in getting a job/internship/co-op, or on their first week at work. Lastly, a big Thank You to our Campus Closet Ambassador Joseph Cantatore for all his hard work.